---
Any HP-01 wearers? - John W Kercheval - 01-04-2015 11:18 AM

Anyone using this tome?


---
RE: Any HP-01 wearers? - BobVA - 01-04-2015 07:37 PM

Occasionally. Compared to the current crop of smart watches (or mechanical men's watches designed to "present a bold, technical wrist presence") it's sort of discreet, and still looks surprisingly modern. I've been asked more than once if it's a phone!

Bob


---
RE: Any HP-01 wearers? - PANAMATIK - 01-04-2015 09:26 PM


(01-04-2015 11:18 AM)

John W Kercheval Wrote: Anyone using this tome?

Im not sure what you think about it, for me its just a marvel of engineering art, even more than the iPhone when it appeared. I did wear it a total of two times, thus I'm not really a wearer.

Bernhard


---
RE: Any HP-01 wearers? - vk6ti - 01-04-2015 11:44 PM

I have only worn mine twice, as I am not much of a watch wearer,
But the second time I wore it was at a casino playing blackjack ( not that I am a gambler)
And the "pit boss" showed particular interest in the watch, eventually asking me if it had a camera?, a simple no was the best answer I could give, lucky he didn't ask if it was a
" computer". :-)


---
RE: Any HP-01 wearers? - Joe Horn - 01-05-2015 06:12 AM

HHC attendees who own an HP-01 often wear it during the conference just for fun. In the HHC 2014 group photo, you can see Geoff Quickfall (front row, 2nd from left, in green shirt) wearing his.


---
RE: Any HP-01 wearers? - Jim Horn - 01-05-2015 10:58 PM

I wore mine for about a year, on and off, back when I bought in in 1979. And, of course, at various HHCs and such meetings since. Unfortunately it disappeared in our move from California in 2007 along with many other items.

While it doesn't look like it, it weighs nearly 4 ounces (~100 grams) with its metal wrist band. I used to joke that if I was about to be run over by a large truck or train, I'd put the HP-01 between me and the oncoming danger to protect myself...


---
RE: Any HP-01 wearers? - Geoff Quickfall - 01-06-2015 01:09 AM

I use mine at work!

Very useful, especially the dynamic time function. I set the elapsed time in the stop watch and start it at lift off. I then multiply the stop watch (countdown timer now) with the hourly fuel burn. The active countdown display converts to the fuel remaining display for the actual burn and you can watch it count down to zero.

Of course the display is a linear function and the actual burn decreases as the weight of the aircraft lessons as the aircraft burns fuel. But it is correct at the start and the finish and close in the middle!

On arrival it is easy to change time zones by adding or subtracting the hour difference which automatically changes the DOW and date indication.

Of course exchange rates go into the memory for ease of conversion.

There is a number of the day of the year function, which is the same as the TMI (track message indicator), a code to designate current day tracks across the Atlantic.

Sooooo, very useful, and I think a fantastic tasteful design.

A picture of a restoration done for a friend in London. This watch showed up on the antiques roadshow when he displayed his LED watch collection as part of the show.





Some of mine: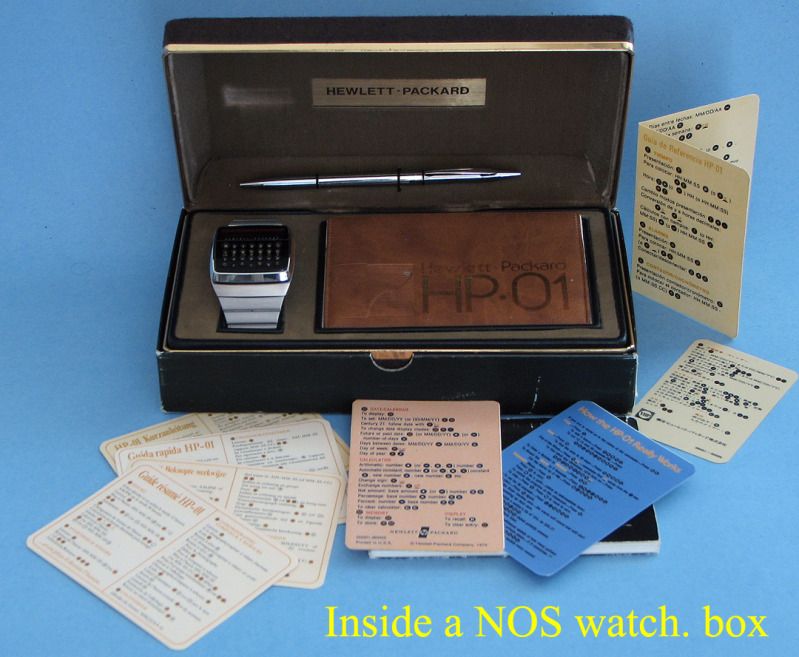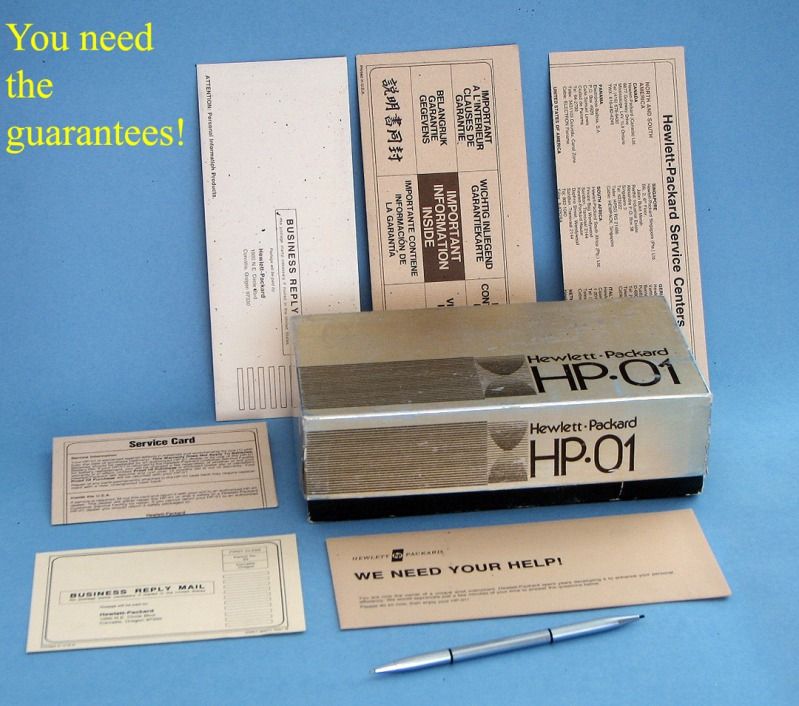 And let's not forget the first calculator wristwatch ever made!




Cheers


---