Really really fast BASIC handheld
03-09-2021, 10:49 AM
(This post was last modified: 03-09-2021 11:33 AM by Stevetuc.)
Stevetuc
Senior Member

Posts: 311
Joined: Jan 2014
RE: Really really fast BASIC handheld
(03-08-2021 08:54 PM)

berndpr Wrote: Dear Steve,



Quote:mandelbrot(100) takes 39secs to run


Is it right, the parameter 100 is the max iterations?

I have tried this with SmileBasic 3 on my new 2DSXL and got 11.97 seconds.
My program based with all parameter except iterations on the Python app from numworks. Numworks is using 20 iterations on youtube.
【..】

Bye
berndpr
Yes, that's my understanding. I tried mandelbrot(20) for the numworks app on the 3dsxl and obtained 18sec.
As an aside, as well as the port of Epsilon to the 2ds/3ds which I linked earlier in this thread, there is now a port of Omega( the third party firmware for numworks)
https://getomega.dev/
This port also brings an RPN app to the 3ds!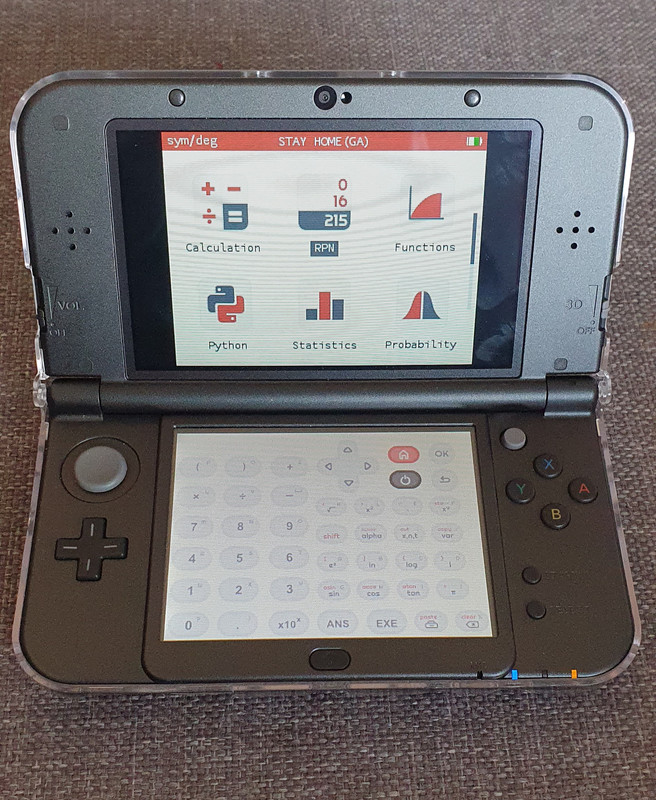 User(s) browsing this thread: 1 Guest(s)