YouTube Find: Lunar Module Guidance Computer (WSJ)
04-14-2020, 04:03 AM
(This post was last modified: 04-14-2020 05:17 AM by Geoff Quickfall.)
RE: YouTube Find: Lunar Module Guidance Computer (WSJ)
Great video!
So here is mine: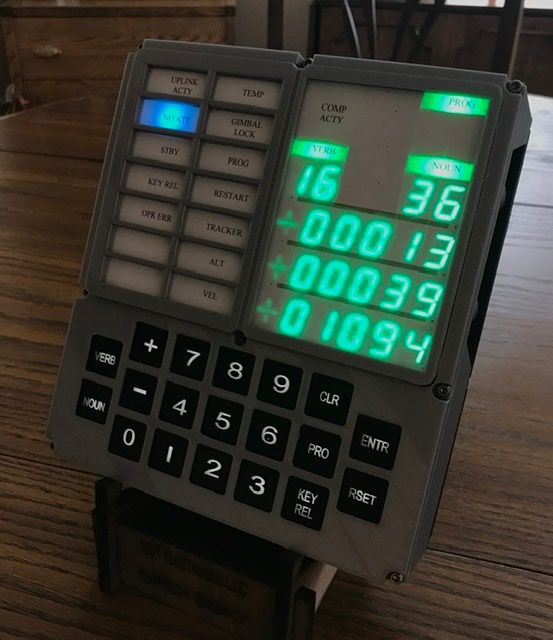 A shot of the DSKY installed in the 787 flight deck;
Check out the following links if you want to make one:
Open DSKY project
Apollo project
Mine is arduino based and has the launch and lunar landing voice over with correct displays as well as many other functions: GPS, RTC, over 30 VERB NOUN sequences fully function as to the display, not the Saturn V rocket ;-)
Just noticed to the right of the two red switches (stab trim cutout switches) is a small piece of paper. It is the printout from my HP 41CL which calculates and prints a break schedule for the flight crew.
User(s) browsing this thread: 1 Guest(s)