01-04-2016, 01:02 PM
(This post was last modified: 01-04-2016 01:07 PM by Geoff Quickfall.)
DM41L at work
Love this calc, fits in my shirt pocket, almost as powerful as a basic 41CX. So after filling it with work related programs I took it to work tonight. More on that later.
plusses:
1 size.
2 speed, it is faster then the basic CX.
3 clear screen viewable at many angles.
4 key feel is better then the micros, remember to 'roll' your finger forward.
5 accepts and can create synthetic commands.
6 back-up-able using PuTTY.
7 will have program print once encoder/decoder up and running.
8 loud alarm function, nice!
Not so plus:
1 CAT 4,5 and 6 scroll way too fast, will be fixed in updated firmware.
2 PSE way too fast in 48mHz setting, will be fixed in updated firmware.
3 124 registers on extended instead of full 600, may be fixed in future firmware.
4 not ROM module capable. Hopefully this is not a hardware problem and capability will be added, even if limited to a few.
5 not IR print capable for output.
6 no overlay capability, may be addressed soon.
7 if your calc rattles, it is probably the peizo which has come loose inside the calc, easy fix and will be modified in further production runs.
Since there is no overlay capability and it can hold so many routines I need a foldout description of my programs and some cards picturing key assignments including routines that access the A thru E keys.
So picture one is of a foldout which explains the programs and fits in the carry case:
The key assignment locations left side half of the calculator. Note that I have colour coded the routine which calls A thru E: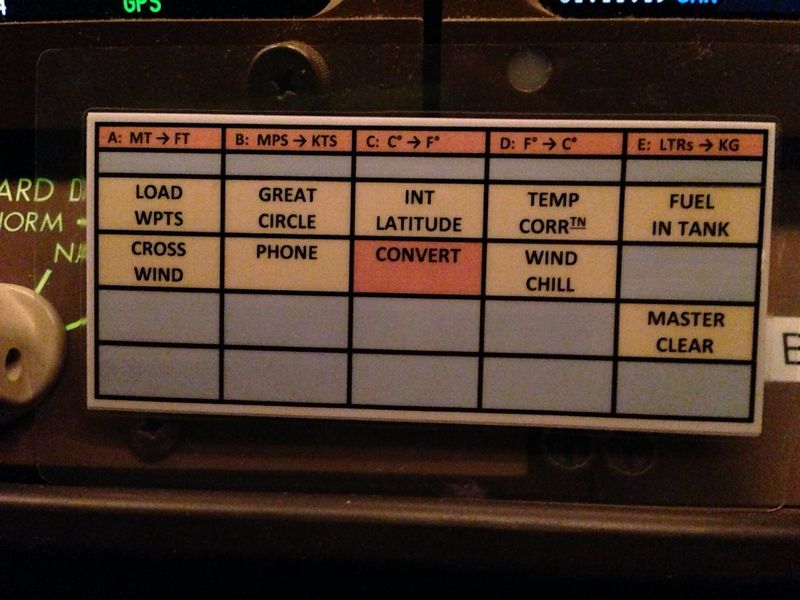 The key assignment locations right side half of calculator, again here two programs access the A thru E keys when resident in the program: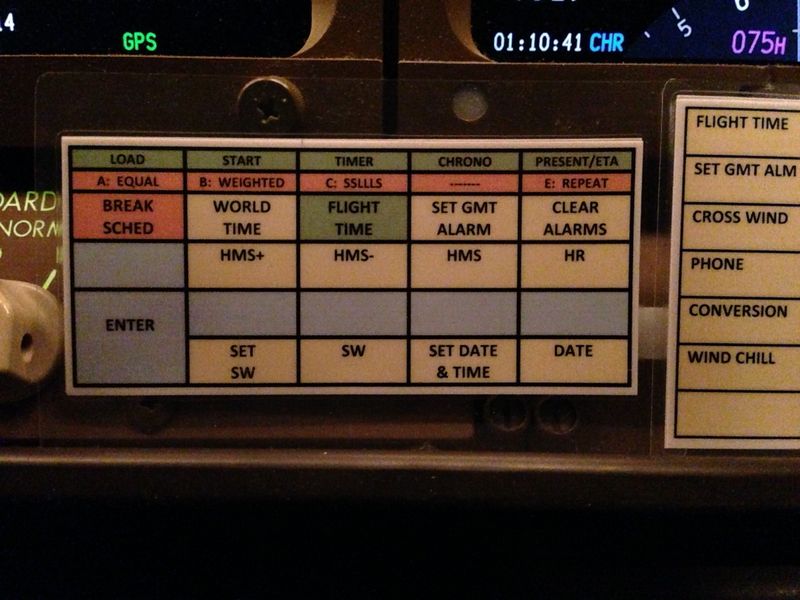 Quick reference card for programs side one:
Quick reference card for programs side two: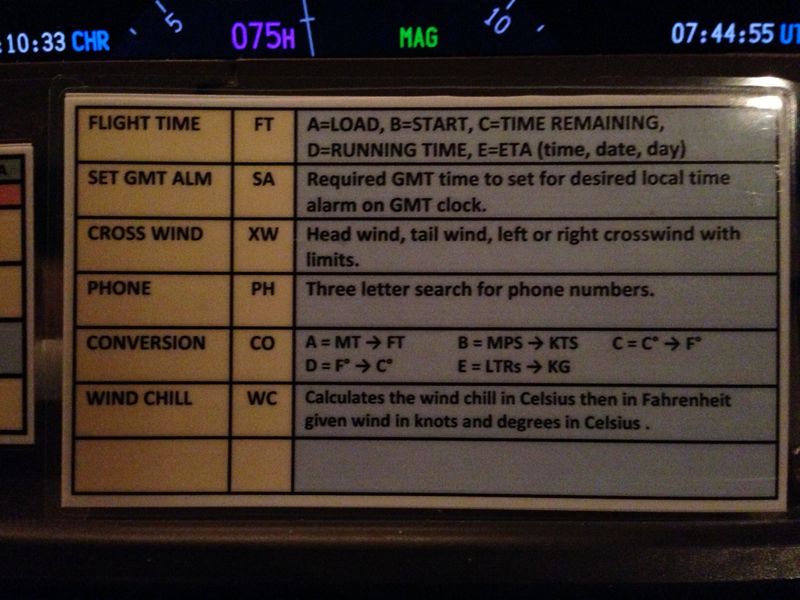 Shot of the DM41L on the flight deck running the flight time program and showing the countdown time left "TO GO":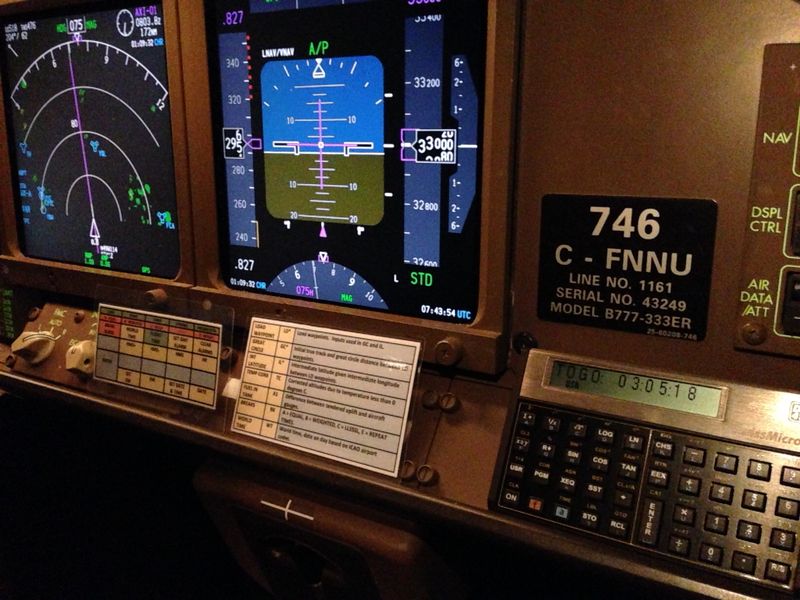 A close up: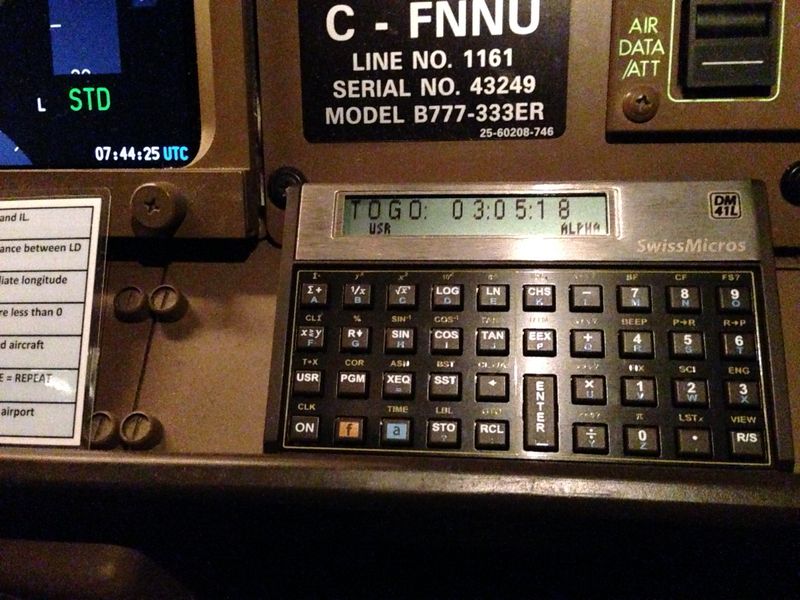 Lots of fun to program and one gets used to the key locations pretty quickly.
Happy new year all!
Geoff
User(s) browsing this thread: 1 Guest(s)