Barograph completed (redone)
12-05-2016, 01:27 AM
(This post was last modified: 12-05-2016 03:26 AM by Geoff Quickfall.)
Barograph completed (redone)
Finished this project a year ago but forgot to complete thenposting. Here is the original posting of the barograph:
http://www.hpmuseum.org/cgi-sys/cgiwrap/...ead=162639
Before: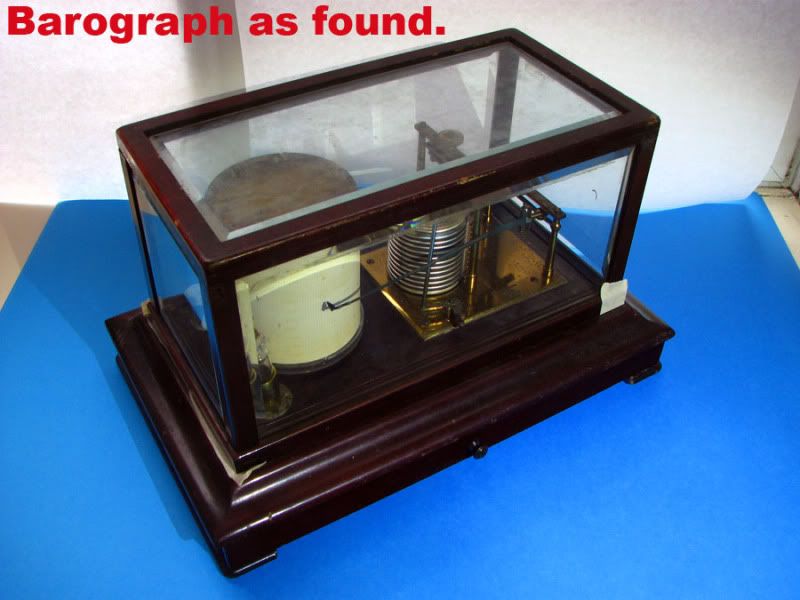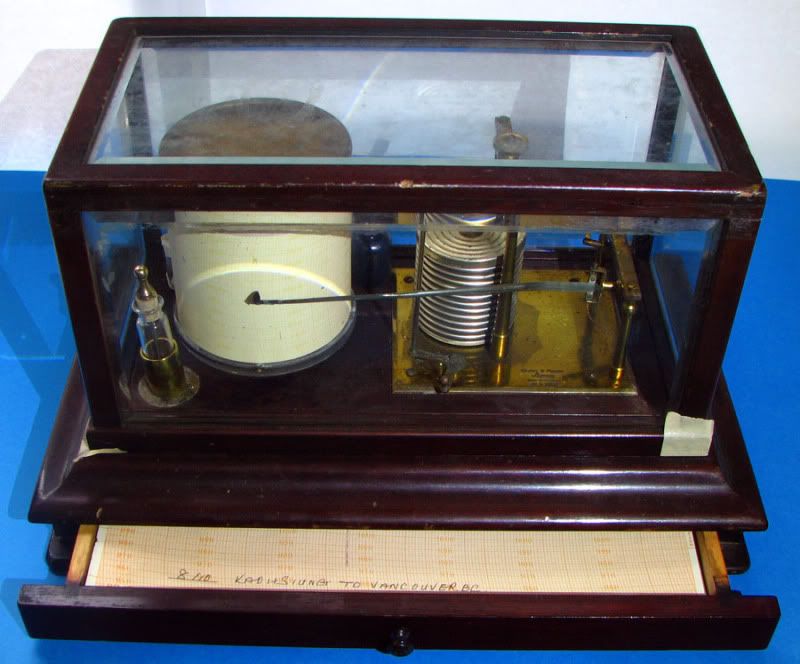 Here it is now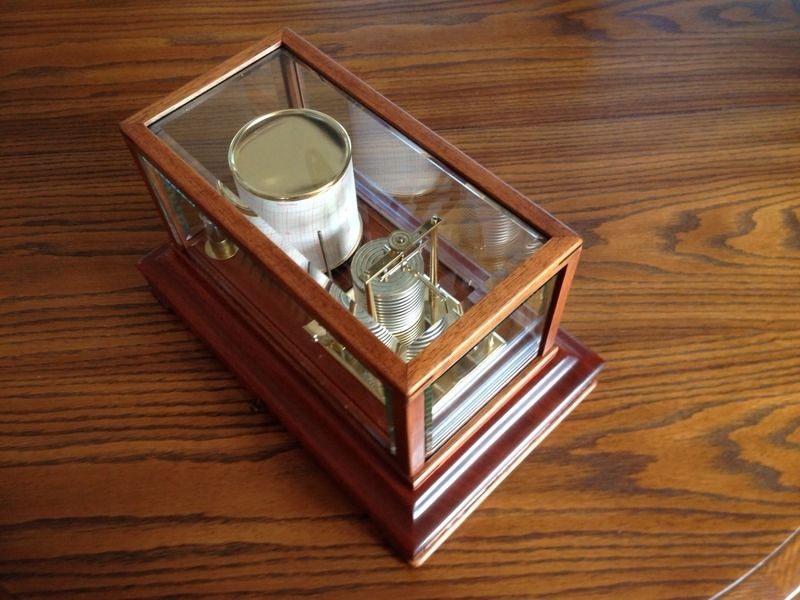 fun to watch the air pressure change especially in the fall winter storm season. Restored the lever system for amplifying pen deflection. New nibs for pen arm, new facsimile of ink bottle, new paper scrolls from 28.00 in to 32.00 inches. Eight day Clock restored. All gold flashing redone and all brass stripped, polished then laquiered.
The cabinet was made of three types of wood and originally varnished with a stained dark muddy black finish. I prefer the natural wood grain to be seen. All wood joints reconstructed where needed and reassembled.
Accurately tracks and recorded air pressure in inches for eight days. Here you see it has recorded multiple weeks on one sheet.
Geoff
User(s) browsing this thread: 1 Guest(s)