HP reduces drastically employees
10-14-2019, 04:32 PM
(This post was last modified: 10-14-2019 04:39 PM by Valentin Albillo.)
RE: HP reduces drastically employees
.
.
(10-14-2019 02:07 PM)

KeithB Wrote: I am probably bending the rules a bit with the HP71B,

but you cannot smuggle many secrets in 48K RAM!
.
.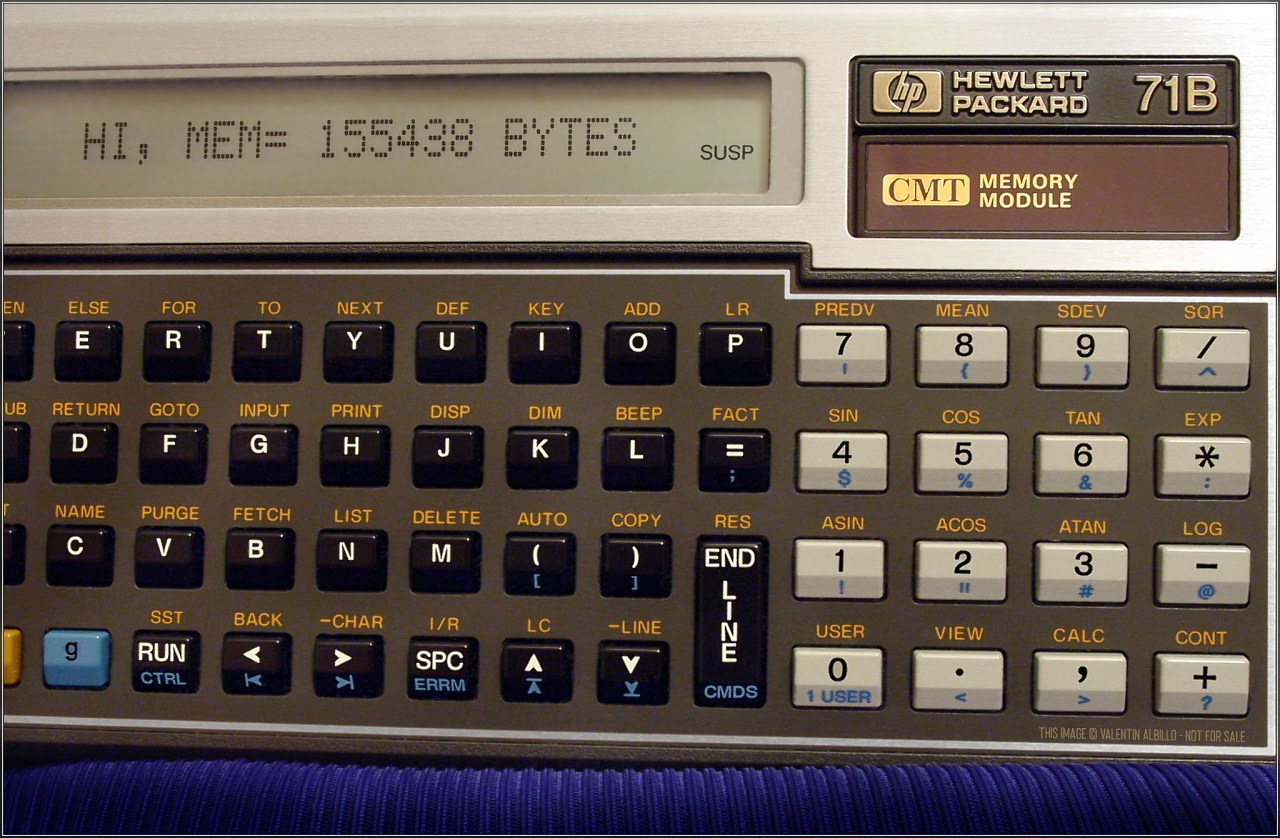 That much RAM can hold 40-50 pages full of uncompressed text and the HP-71B can have as much as 3 times more RAM plugged in. Add a little compression and there you are, 200-300 pages are within reach.
V.
---
  


All My Articles & other Materials

here: 

Valentin Albillo's HP Collection


 
User(s) browsing this thread: 1 Guest(s)