HP42S with non-volatile ram
11-17-2020, 06:11 PM
lyuka
Junior Member

Posts: 48
Joined: May 2014
RE: HP42S with non-volatile ram
Hi guys, (and thanks to GreyUser)
Pin assignment of the L1R2 processor in the partial schematic corrected.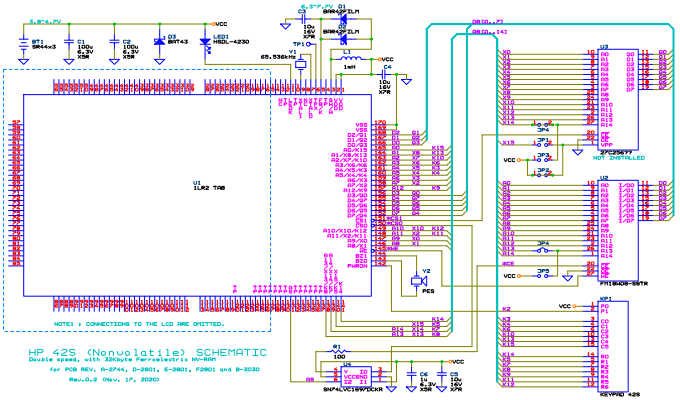 Double speed HP 42S with 32KB of nonvolatile RAM and protection diode
Based on the case of failure in HP15C that the processor survived because the solid tantalum capacitor of the power line broke in short circuit mode when the battery was inserted backwards.
A protective Schottky barrier diode was added in parallel to the MLCC that was replaced from the tantalum capacitor on the power line of the 42S.
This diode may protect the processor and memory from ESD and reverse battery insertion.
Cheers,
Lyuka
User(s) browsing this thread: 1 Guest(s)