National Semiconductor Novus 4510 Mathematician from 1976
03-09-2015, 12:33 PM
RE: National Semiconductor Novus 4510 Mathematician from 1976
Hello!
(03-08-2015 07:21 PM)

Massimo Gnerucci Wrote: Well, I think 40€ it's not really expensive for this calculator since it is a complete, working, clean item.
I think too, that the price is reasonable. Recently I fished one out of the bay for 12 Euros, working, but without accessories and with a wrong manual (it came with a 4515 manual). Also the back labels are missing.
But it is very special in one way and shows mid seventies Malaysian quality control: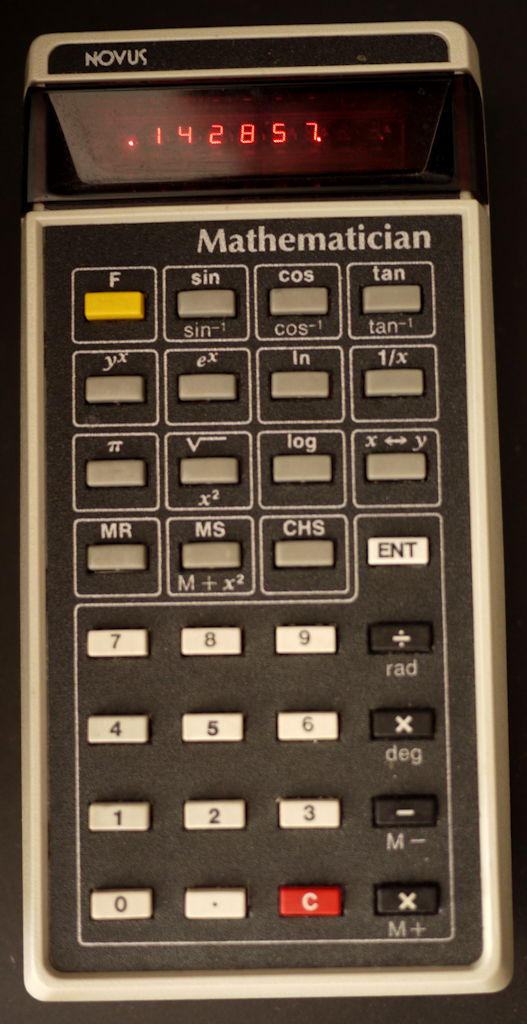 (somewhere on the planet there must be another Novus 4510 with two "+" keys :-) )
Regards
Max
User(s) browsing this thread: 1 Guest(s)