HP-82183A... Problem with ASTEC 0950-0408 :(
07-12-2017, 06:19 PM
(This post was last modified: 07-13-2017 04:21 AM by Titi.)
Titi
Junior Member

Posts: 12
Joined: Jun 2017
RE: HP-82183A... Problem with ASTEC 0950-0408 :(
(06-26-2017 06:45 PM)

rprosperi Wrote:

(06-26-2017 06:31 PM)

Titi Wrote: Strange ? My S/N is 2336S30032 (1983 ?)


These printers came out in 1980 I believe (mine is '81 and I did not buy it upon introduction) so an '83 unit can easily be considered a late (improved) version.
I bought another an HP-82183A from germany. 1980 is good... better than 1983 ?

May be that want only oil for long print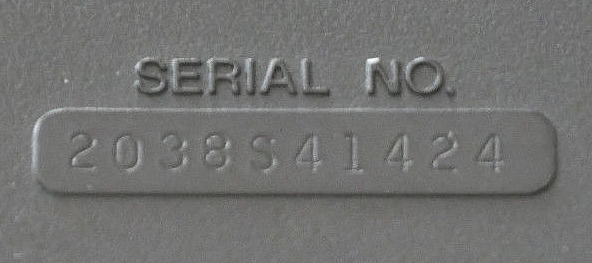 I search to work my other HP... perhaps on days ?
User(s) browsing this thread: