Details on 48SX serial and IP
02-14-2019, 05:10 PM
Details on 48SX serial and IP
I can see the basic schematic on the June 1991 HP Journal for the 48SX (and S and G/GX) ports. I'm wondering if anyone has more details like the part numbers and or specs on the transistors and IR LED and transistor?

I'm putting together a small USB-serial adapter and was going to see how close I can duplicate the HP's port hardware
02-15-2019, 03:24 AM
psw
Junior Member

Posts: 3
Joined: Feb 2019
RE: Details on 48SX serial and IP
That is the part number HP serial cable F1015-80002
I accidentally got HP-48G+ from eBay and the previous owner is very kind to give me many parts. This serial cable is useful with the HP95/100/200LX, too.
It's 4 pin to RS232C on the other end, you need some adapter to make a connection RS232C to USB port.
02-15-2019, 08:42 PM
RE: Details on 48SX serial and IP
02-16-2019, 10:40 PM
(This post was last modified: 02-16-2019 10:40 PM by EugeneNine.)
RE: Details on 48SX serial and IP
Soldered up a simple protoboard today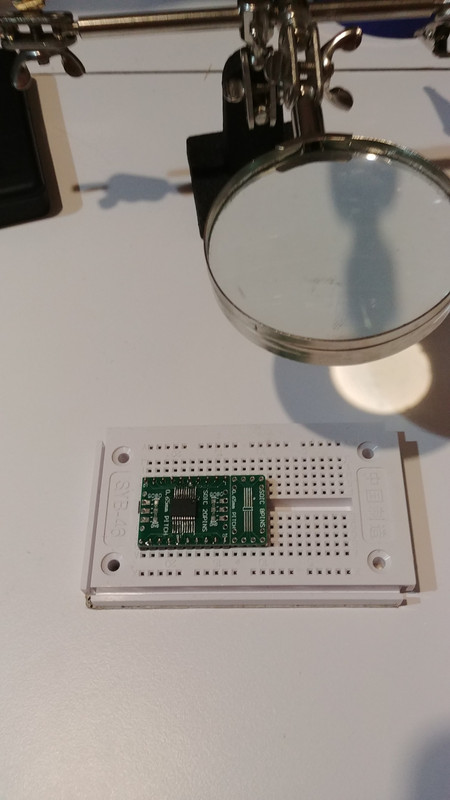 User(s) browsing this thread: 1 Guest(s)